Most of our programmes are of sacred music, at least partly because so many of our concerts are in churches and cathedrals. But we also propose some special secular works, as well as programmes which combine the secular with the sacred.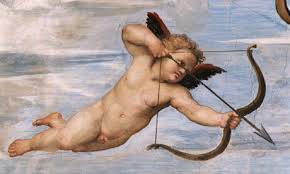 MONTEVERDI: The tears of lost love
Music of lamentation and loss: Lamento d'Arianna, Pianto della Madonna, Lamento della Ninfa, Lagrime d'amante al sepolcro dell'amata, Vattene pur crudel 
With two exceptional madrigals by Giaches WERT: Dolci spoglie, Giunto alla tomba
5 singers, 3 continuo
"The Cries of London"
by GIBBONS, WEELKES, DERING and William COBBOLD pour voices and viols
5 singers, 5 viols, lute, direction (CD available)
Henry PURCELL: Odes
Programme 1
Birthday Songs for Queen Mary: Now doth the glorious day appear, Love's Goddess sure
Ode for Mr Maidwell's School: Celestial music did the gods inspire
8 singers, 10 instruments (strings, flutes, continuo), direction
Programme 2
Birthday Songs for Queen Mary: Come ye sons of Art away, Welcome glorious morn 
The Yorkshire Feast Song: Of old when heroes thought it base
8 singers, 17 instruments (strings, flutes/oboes, trumpets, continuo), direction
Music for Saint Cecilia in London
The most famous St Cecilia Ode of the Restoration – that of Henry Purcell (1694) – is placed in the context of the Ode which inspired it, composed by Giovanni Battista Draghi in 1687 on a text by the poet laureate John Dryden. This work, which made a great impression at its performance in London, is rarely given, especially in Europe.
12 singers (including 6 soloists), 15 instruments (trumpets, wind, strings and continuo) direction
John BLOW (1649-1708), composer to the Chapel Royal of England
Vocal chamber music, both sacred and secular. Certain pieces would be heard for the first time in France.
Ode : Awake my lyre ; Ode on the death of Henry Purcell ; Ode sur la mort de la Reine Mary : No Lesbia, no ! Motets : Salvator mundi – Gloria patri qui creavit nos ; As on Euphrates' shady banks ; A wingèd harbinger from bright heaven came ; Extracts from Amphion Anglicus
5 singers, 6 instruments (violins, flutes, 2/3 continuo), direction
Cristal voices: Renaissance music for today
The Ensemble William Byrd takes a new look at renaissance polyphony, through the prism of improvisation by two virtuosi and an altogether exceptional instrument.
The basis of our explorations are motets by the 17th century Portuguese composer Diogo Dias Melgas, who spent all his working life at the Cathedral of Evora, near Lisbon. Simple but elegant, sober but moving, learnèd but not without fantasy, they are ideal as bases for improvisation by two exceptional musicians : Yannick Varlet, who has accompanied our musical adventures for the last 15 years, who will play the both the outside and the inside of a piano, as well as an Italian 17th spinetta,  and Michel Deneuve, the first virtuoso of the Cristal Baschet, an invention of the Baschet brothers growing out of their work in public aural sculpture, modern in its conception but with truly timeless sounds.
Each concert is a unique event, with the placement of the artists and the lighting determined by the acoustic, atmosphere and possibilities of the performing space.
4 singers, 2 instrumentalists, direction.
Percy GRAINGER (1882-1961) – originality at any price
Choral works:
The Three Ravens, O Mistress Mine, My Love's in Germanie, I'm Seventeen come Sunday, Mo Nighean Dubh, Lord Maxwell's Goodnight, Brigg Fair, Australian Up-Country Song, The Lost Lady Found, Shallow Brown
Vocal solos with piano:
Early One morning, Willow willow, The Love Song of Har Dyal
Works for one and/or two pianos:
Country Gardens,  Molly on the Shore, Walking Tune, One more day, my John, Blithe bells (après JS Bach), Let's dance gay in Green Meadow
Variable number of artists: 8 / 16 singers, 2 pianos, electronic organ or harmonium
NB : This programme is also available accompanied by wind-band or small orchestra.
An "Edwardien" ambience is effective: club chairs, old settees, low lights, etc
Sacred and profane in the music of the 17th century
MONTEVERDI was the first Italian master of the 17th century, and the force of expression his music transmits is so marked that it could work with both sacred and secular texts. A particular example is the Lamento d'Arianna, which lost nothing by being transformed into the Lamento della Madonna, and other examples are found in his madrigals, which were later adapted to sacred texts.
Towards the end of the same century, in another country with its own particular musical culture, another genius, Henry Purcell, was similarly unconstrained by the provenance of the text – what mattered to him was to transmit the emotion.
From Italy:
PALESTRINA: motets from Canticum Canticorum (1584);
MONTEVERDI: Lamento d'Arianna in versions for solo and for 5 voices; Pianto della Madonna; Madrigals adapted to sacred texts by Coppini
From England:
LOCKE : Music for Psyche (1675);
PURCELL: Music for Circe (1692), anthems
5 singers, 3 instruments

By theme           By size           Secular music           Music for the stage